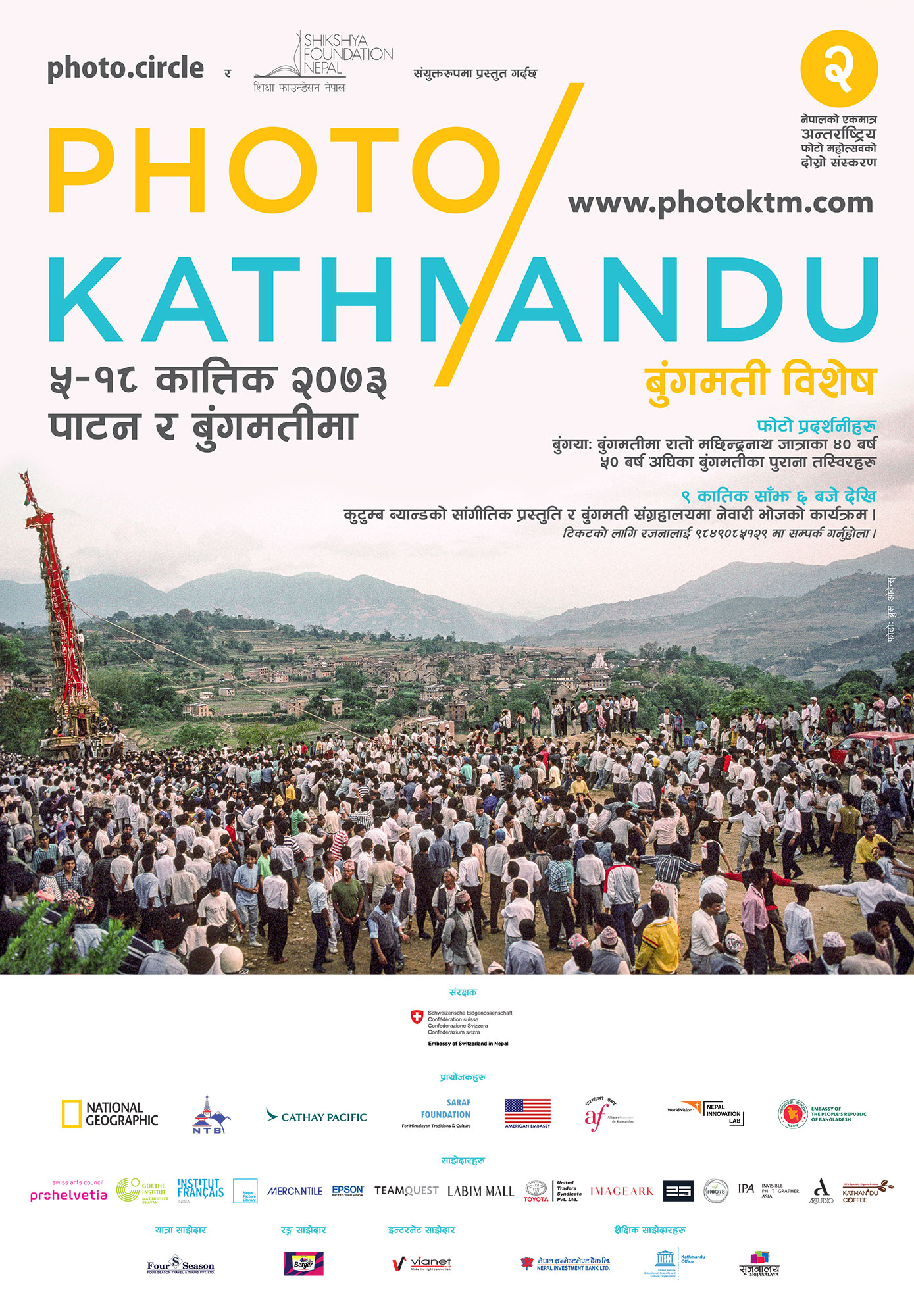 After fundraising for the rebuilding of Lam Pati in Chyasal last year, Photo Kathmandu continues its efforts to contribute towards local reconstruction. This special Bhoé (Newari Feast) is a fundraising effort for the Bungamati Museum, with whom photo.circle has been collaborating to document the history of Bungamati.
Located 8 kilometers South from Patan, Bungamati is an important Newari settlement, famed for its many festivals and cultural practices, and for the artistic proficiency of its local wood carvers. Over the last decade however, Bungamati's identity has faced a number of challenges, especially following the 2015 earthquakes. In an effort to help Bungamati recover and rebuild, Photo Kathmandu is organizing a Fundraising Bhoé (Newari Feast) with a concert featuring Kutumba, photography exhibitions and a slideshow.
Join us for a grand Newari feast (including a concert by KUTUMBA) and help raise funds for the Bungamati Museum.
TUESDAY, 25 OCTOBER, 2016
7 – 9 PM
MAHARJAN SAMAJ COMMUNITY BUILDING, BUNGAMATI
TICKET: RS. 1000 only / Rs. 500 for children between 5 and 10 years old, free for children under 5.
Tickets available at Photo.Circle, Jhamsikhel, Curilo, Lazimpat, The Yellow House, Sanepa and Cafe Soma Baluwatar, or sms Thomas (9803833384).
* Tickets must be purchased in advance.
** Ticket sales close on 22nd October.
Bungamati Maharjan Samaj has arranged a free two way shuttle service from Jawalakhel to Bungamati.
SCHEDULE
6 − 7 PM   SLIDESHOW + CONCERT by Kutumba
7 − 9 PM   FUNDRAISING BHOÉ (First serving session will begin at 6:50pm and second at 7:50 pm)
Organized by Photo.Circle and Bungamati Museum in collaboration with The Taragaon Museum
We will also have two Photo Kathmandu exhibitions running at Bungamati from 21 October to 3 November. So you can come early and view the exhibitions before the evening's events commence.